CODING BLONDE: WORK HOURS AND LOCATION INDEPENDENCE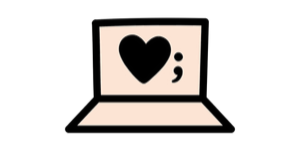 Country
United Kingdom
Number of VAs
2
Services Used
MARKETING ASSISTANTS
Coding Blonde is a platform empowering women in tech to live their lives on their terms. It creates inspiring and educational content and resources and strives to build a supportive community of badass women in tech.
What problems do Virtual assistants solve for you?
I've worked with VAs bizee.co on a range of different projects - from research for lead magnets to content creation. The VA team helps me focus on things that move the needle in my business.
Why did you choose to work with VAs and what roles do they cover?
Working with VAs allows me to grow and scale my business while giving me the flexibility that I need in terms of work hours and location independence. I've worked with both a Virtual Assistant to do research and data input and Marketing Assistant for content creation.
What is the best thing about working with bizee.co VAs?
I love how reliable and professional VAs are at bizee.co, I don't have to spend hours trying to hire the right person and train them. bizee.co works with great people who know what they're doing and can jump on board at any time!

Would you like to try working with a Virtual Assistant?