Select the Web Design plan that suits you.
Our elastic pricing plans mean if you need more you can always switch between plans to ensure your workload is taken care of and your valuable time is never compromised. All prices excluding VAT.
Need something different? Contact us to discuss a bespoke package if you need more, or less, time than these plans.
Virtual assistant case studies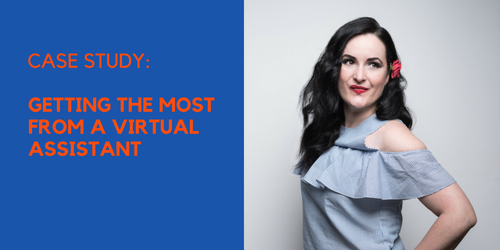 Kerri Layton is a perfect example of the new breed of solopreneur. She lives and breathes her work and her art; maximising her skills, forever willing to learn and looking for growth opportunities.
Our Relationship with Kerri Layton began when she came looking for a part-time virtual assistant to help lighten her load and focus on what she does best.
Like many small business owners, prior to working with a VA, Simon Cyrus, of Cyrus Healthcare, found himself in a position of wanting to grow his business but he was restricted by the available hours in any given day.
He simply didn't have the time to research more opportunities, to set up his new web site and to dedicate to growth.
Why work with bizee.co?
The founders of bizee.co use Virtual Assistants.

We are entrepreneurs with a history in recruitment and outsourcing.

Thomas Smallwood is the author of The Ultimate Guide to Hiring (and Keeping) a Virtual Assistant.